Blackmagic Design DaVinci Resolve Micro Panel
AUD$1,24800

AUD$1,248.00
Tax included.
---
---


DV/RES/BBPNLMIC

DaVinci Resolve Micro Panel
This low profile panel features 3 high resolution trackballs and 12 precision machined knobs to access the primary color correction tools. There are buttons for switching between log and primary wheels, a key for full screen playback and a set of keys for common features and workspace navigation.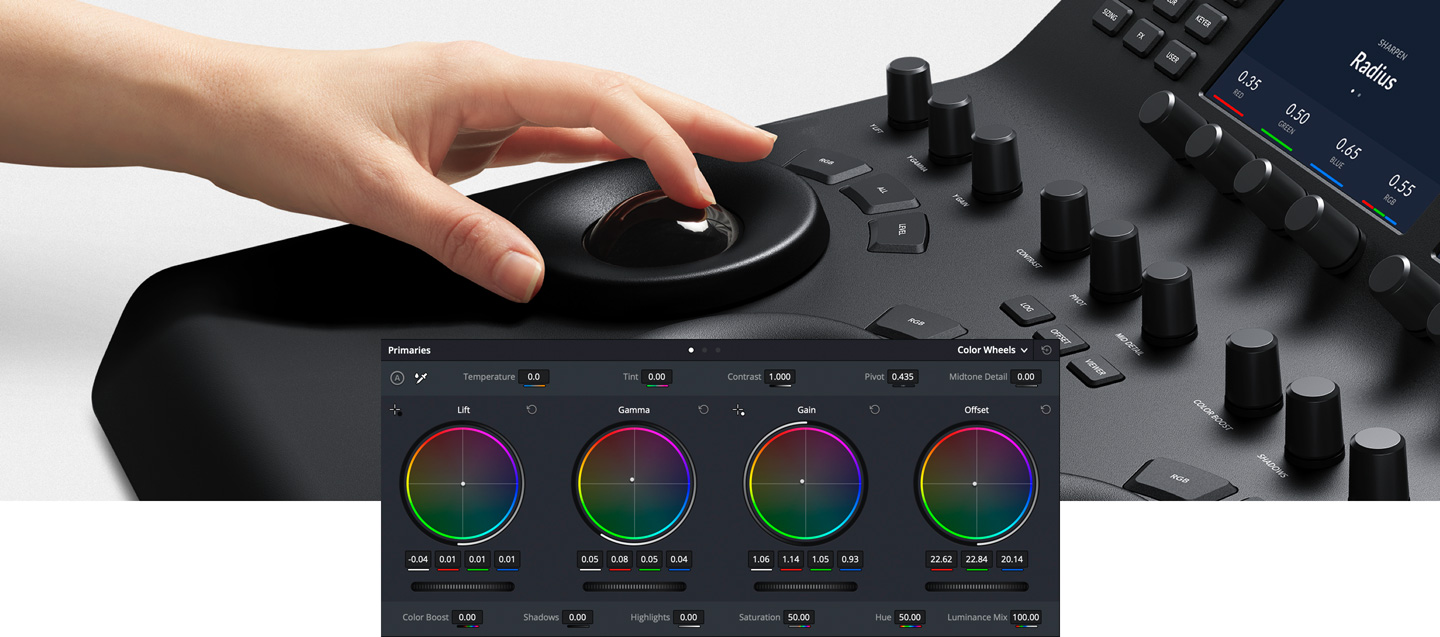 Professional Trackballs
The trackballs let you adjust the colors in an image based on lift, gamma and gain tonal ranges. Unlike a mouse and keyboard, you can manipulate multiple trackballs simultaneously to create unique effects. The smooth gliding rings around the trackballs let you set master levels and establish dynamic contrast. Keys above each trackball reset the color adjustment, level adjustment or both. Three keys at the top of the DaVinci Resolve Mini and Micro Panels let you switch between primary and log wheel modes, activate offset, temperature and tint controls and turn on your full screen viewer output. The DaVinci Resolve Advanced Panel has a fourth master gain trackball to adjust the entire image.
---

Primary Adjustment Controls
Primary adjustment controls affect the luminance and chrominance of your entire image using a variety of tools that target specific tonal and hue ranges. These tools represent the most common adjustments required to produce dynamic imagery, making them a popular choice for photographers, graphic designers and colorists working on a tight deadline. The DaVinci Resolve Micro Panel and Mini Panel include 12 primary color correction control knobs that make it easy to quickly adjust image contrast, saturation, hue, temperature, tint, midtone detail, color boost, shadows, highlights and more. All knobs can be pressed to instantly reset the control so you can easily experiment with new looks!


Y Lift, Y Gamma and Y Gain
The dedicated lift, gamma and gain knobs, which are sometimes referred to as shadows, midtones and highlights, allow you to adjust the luminance, or brightness, of each specific area of an image's tonal range. With these specific controls, you adjust brightness without affecting color saturation.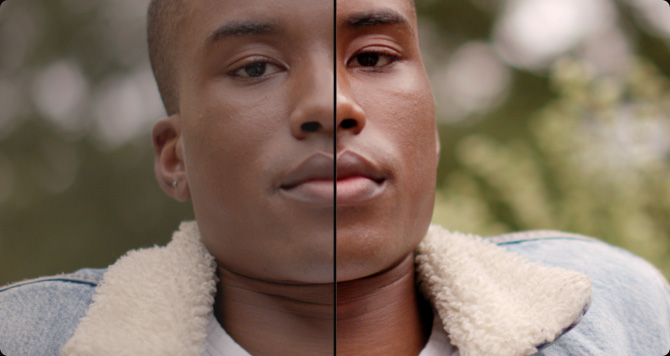 Contrast and Pivot
Contrast is used to change the tonal difference between light and dark parts of an image. Pivot adjusts contrast "balance" which can offset the contrast tonal ranges. Once contrast is set, use pivot to refine the tonal center of tonality, brightening or darkening the image while retaining contrast.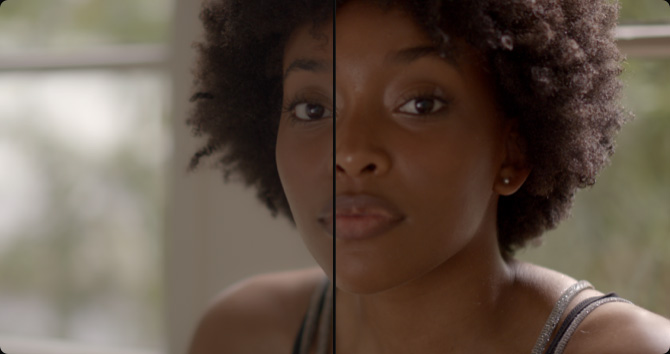 Midtone Detail
Increasing or decreasing midtone detail changes the contrast on edge details in an image. Adjusting midtone detail changes the perception of sharpness and definition. It can be used to accentuate the stubble on an actor's face, make a scene look sharper, or to gently defocus skin for beauty work.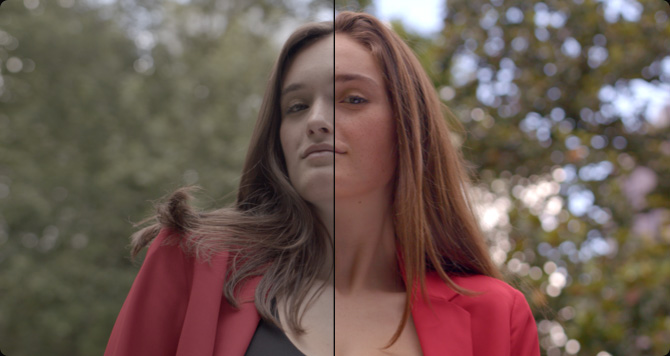 Color Boost
Color boost intelligently adjusts areas of low saturation in an image while leaving heavily saturated areas alone. This results in a more subtle and natural increase of color. Sometimes referred to as a vibrance, color boost is a great way to make colors pop without over saturating the entire image.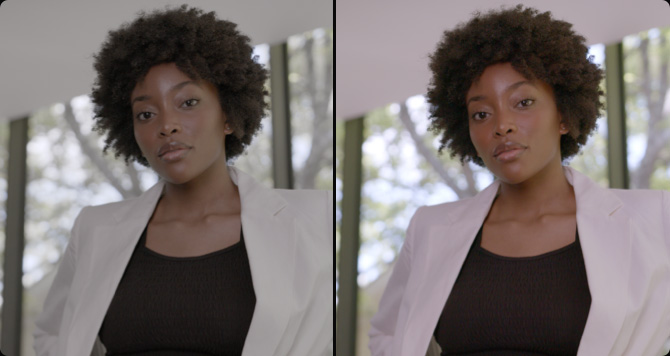 Shadows and Highlights
Shadow and highlight knobs let you lighten and darken shadow detail or retrieve blown out highlights in high dynamic range images. They do not affect the midtones, allowing you to achieve a smooth blend and more natural result between the retrieved areas of the image and the unadjusted midtones.


Saturation
Use to adjust overall image saturation. At higher values, colors appear more intense, while at lower values color diminishes. Saturation can be decreased completely until all color is gone, leaving a grayscale image. Combine with contrast and pivot to produce striking black and white imagery.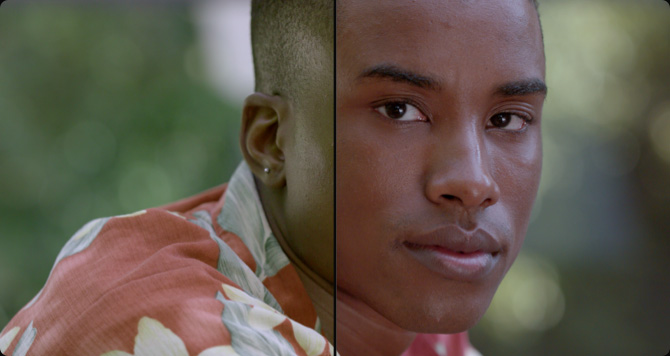 Hue
The hue knob lets you rotate all hues in an image or selected area around the perimeter of the color wheel. The default setting is 50, which retains the original unaffected distribution of hues. Use with secondary selections to quickly adjust specific hue ranges, like blue skies or green trees.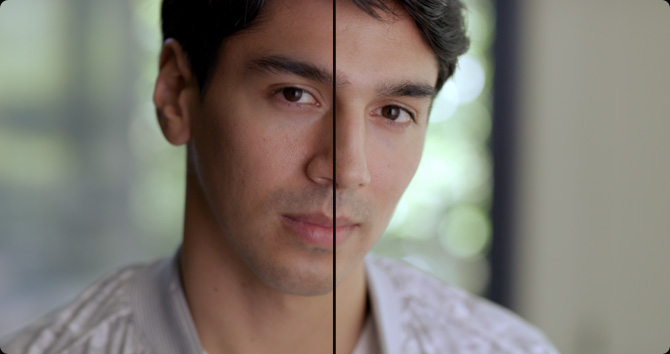 Luminance Mix
The luminance mix control changes the balance between your color adjustments and Y, or luminance only adjustments. When using the Y channel lift, gamma and gain controls, a luminance mix of 100 lets you adjust color independent of brightness, which is ideal for color balancing and matching footage.