Tokina Cinema ATX 16-28 mm T3 Mark II Lens
AUD$6,38000

AUD$6,380.00
Tax included.
---
---
12 Months warranty from official Australian importer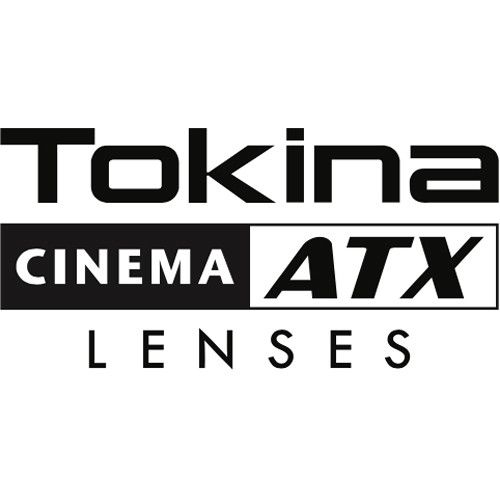 TOKINA CINEMA 16-28mm T3.0 WIDEANGLE ZOOM LENS
The highly innovative Tokina Cinema 16-28mm T3.0 has been re-engineered to meet the demanding needs of the professional cinematographer. Using the successful optical formula of the award winning still lens, Tokina engineers have created a lens that is Parfocal, has dramatically reduced breathing and image shift, and a de-clicked, 9-bladed, curved iris for beautiful bokeh and precise exposure control. With its 28cm close-focus capability, the lens allows you the freedom to capture a super wide-angle of view while still maintaining a tight perspective on your subject.
Covers Full-Frame Sensor Size
Suitable for 8K Image Capture
Internal Focus Design
Parfocal Cinema Zoom
Virtually No Lens Breathing
300° Focus Barrel Rotation
Constant T3.0 Aperture Thru Zoom Range
Clickless 9-Bladed Iris
Focal Distance
16-28mm
Depth of Field
T3.0 to T22
Zoom Ratio
1.75:1
Optical Structure
13 Groups 15 Elements
Image Circle
PL : Ø45.1mm
EF : Ø45.1mm
MFT : Ø40.8mm
SE : Ø45.1mm
F : Ø45.1mm
Minimum Focus Distance
0.28m (0.92ft)
Maximum Macro Magnification
1:5.26
Aperture/Iris Blades
9 Blades
Filter Size
112mm
Overal Length
PL : 142mm
EF : 140.5mm
MFT : 164mm
SE : 166.2mm
F : 137.6mm
Diameter of Front Head
Ø114m
Maximum Diameter
Ø114m
Weight
PL : 1.75kg
EF : 1.83kg
MFT : 1.89kg
SE : 1.89kg
F : 1.5kg